Temporary Pool Fencing in Perth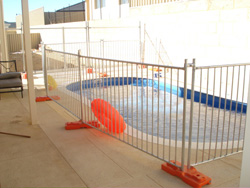 Don't take any chances with your new or existing swimming pool. Centurion Temporary Fencing based in Perth, Western Australia has a unique temporary pool fence systems that is simple to install. We use a specially designed base for our temporary pool fencing which is less than 100mm thick so it complies with pool fencing regulations. The panels are installed into these bases and then the panels are bracketed together. The system is easy to move to allow access for contractors and machinery and can be put back in place at the end of the day.
Complying with Australian Standards
When constructing or renovating a pool, Australian law makes it clear all pools must have temporary pool fencing at all times during the build process. Standard temporary fence does not comply with government regulations. Anyone ignoring these regulations may be prosecuted and receive substantial fines. Using the incorrect pool fencing product means councils will not permit the filling of pools.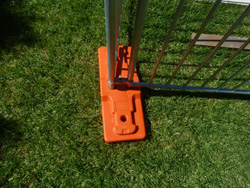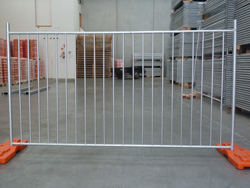 It is important to use the correct quality specific panels for your project. We design and manufacture our temporary pool fencing in accordance with Australian Standard AS 1926.1-2007 Swimming Pool Safety, Part 1: Safety barriers for swimming pools.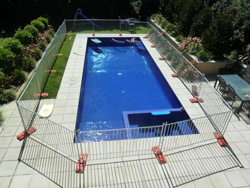 How much will it cost?
Temporary Pool Fencing can usually be installed for a minimal cost as the quantity and duration of hire tends to be short. Please contact us for a quote. We are confident you won't be put off by the price.
Next day delivery guaranteed
Centurion is pleased to offer a service guaranteeing next day delivery. This isn't always required but if you do find yourself on the wrong side of a visit from the compliance officer, contact us and we will solve the problem without any delay. We will quickly and safely secure your pool and you will avoid a hefty fine when the officer returns.
For more information about Temporary Pool Fence Perth please visit www.centuriontemporaryfencing.com.au